Welcome to Hague Publishing's first newsletter for 2013.
We lead off with news on the March launch of Janis Hill's new book, Bonnie's Story, before following up with the latest news concerning our other authors.
In this edition
An invitation to attend the launch of Janis Hill's new book Bonnie's Story on 2 March during the South Australian Writer's Festival
Hague Publishing continues to expand the availability of its ebooks
Barry Dean's interview from the Newcastle Herald
Frontier Incursion by Leonie Rogers released October 2012
Ruth's sequel to the The City of Silver Light
For South Australian's, an invitation to attend the launch of Janis Hill's new book Bonnie's Story - A Blonde's Guide to Mathematics on 2 March
Hague Publishing invite you to the OFFICIAL LAUNCH of Bonnie's Story on Saturday 2 March at 6:30 pm at The Atrium, second floor SA Writers' Centre, 187 Rundle Street, Adelaide. If you are interested in attending and meeting Janis please rsvp to contact@haguepublishing.com. We'd love to have you there.
Bonnie's Story - A Blonde's Guide to Mathematics
by Janis Hill
Meet Bonnie and the new man in her life, Rogan; and discover what happens when hard maths meets a rolled up newspaper.
When Bonnie encounters Rogan taking a photograph of the street sign outside her house, she is plunged into a world she couldn't have expected. A world where she visits the Moon, watches life begin, and learns the true depth of a mathematics that allows Rogan and his friends to travel instantly across the world using nothing more than their mobile phones.
But now Bonnie has bigger problems than a boyfriend who can walk through walls - she's running for her life, and if she's caught ...
Ebook available 15 June 2013
For more information on Janis visit her website at http://janishill.wordpress.com/
To be kept informed of progress regarding Janis' book follow us on facebook.
Hague Publishing continues to expand the availability of its ebooks
While the highlight of 2012 was the release of our first three e-Books, closely following that was the steady increase in the number of distributors stocking those books, which by the end of 2012 included the following in addition to our own online store (in alphabetical order):
Amazon
Apple itunes
Barnes and Nobles
Google eBooks
Kobo
In addition we now have eBooks appearing in a number of Australian online stores, including:
Angus and Robertson
Bookworld
Collins Bookstore
Dymocks
Barry Dean's interview in the Newcastle Herald
Barry was interviewed by the Newcastle Herald on 1 December. Read the article and find out why he made the jump from Engineering to writing - Barry Dean's Interview in the Newcastle Herald of 1 Dec 2012
The Garden of Emily Washburn is still available as an eBook from all of our distributers, as well as from our own website for $6. In addition the paperback remains available from our website for $20 (with free p&p in Australia), or direct from Amazon.com. Autographed copies are also available from Barry at barrydean3@hotmail.com.
Leonie Roger's Frontier Incursion now available
Frontier Incursion, with the marvelous cover by Emma Llewelyn, was released in October and is now available for $6 from our normal distributers.

Read the Kindle Nation interview with Leonie Rogers discussing her Kid's Corner book of the week.

About the book

For Shanna, joining the Scout Corps had been a dream come true. The Scouts were charged with expanding their knowledge of Frontier, a hostile planet their ancestors had crashlanded on 300 years before. As the youngest in her class, Shanna struggles to find acceptance and respect amongst her older peers - a task made more difficult by the fact that she has not just one, but two of the colonists' huge feline companions, their starcats.

On a routine patrol, she and the other cadets are swept up in the greatest challenge yet to be faced by the settlers of Frontier. Now they find themselves on the very frontline of a war they knew nothing about, and possibly the Federation of Race's last chance against the hostile Garsal. Suddenly their world has changed, and in ways never dreamed of by Shanna and her fellow scouts.

Purchase - Read Sample
Across the Bridges - Ruth's sequel to the The City of Silver Light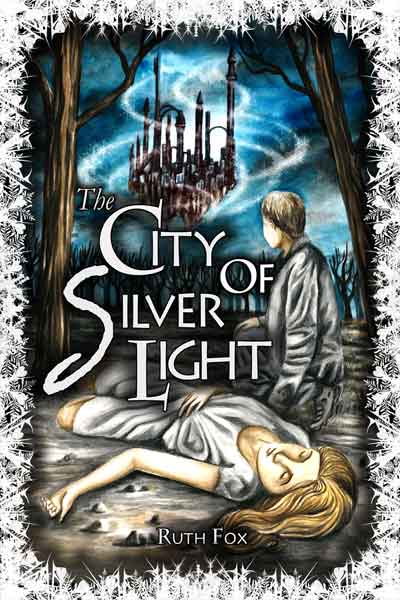 I thought people would be interested in knowing that Ruth is well progressed in her sequel to The City of Silver Light. I have seen a draft of the book and it definately promises to maintain the magic of the first.
For those interested in hearing from Ruth some background on The City of Silver Light check out her interview with Candace Cheatham back in November.
About the book
It's an unusually cold winter, but 15 year old Jake is more concerned with the ice forming in his dad's new relationship, the fact that the girl he likes is dating his best friend, and his elderly neighbour is acting even weirder than usual. Could things get any more confusing? And then on a night of frost and ice, the beautiful ice-girl Cari falls from the sky, cast out of her world and into ours, and Jake finds that things will never be the same again.
2013 submissions still open
Please refer to our guidelines for more information.
www.HaguePublishing.com
Australia's specialist epublisher of
Science Fiction and Fantasy